About Our Bell County Roofing Services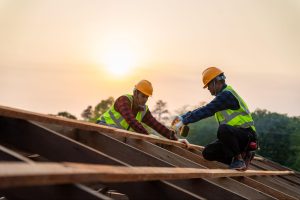 At Bickel Roofing, it is our honor to serve the area of Killeen, TX. We have absolutely loved helping individuals and families who live in Bell County with all of their residential roofing needs. We have decided to specialize in several areas, making sure we excel in the areas we work. We understand that it can be frustrating if something is wrong with your roof, and that is why we always respond to your concerns as quickly as possible. By prioritizing our customers, we treat you as members of our family, and we are always there for you when you need us the most.
It is important for you to rely on a professional roofing service that can help you with all of your residential roofing needs, and at Bickel Roofing, we will provide you with the services you deserve.
Why Choose Bickel Roofing?
If you need help with your roof in Killeen, TX, we know that you have options. We would be honored if you would work with us, and there are several reasons why you should partner with Bickel Roofing. Some of the reasons why you should work with our team include:
Honesty and transparency. We know that you are on a tight budget, and we will not blindside you with any invoices. We will provide you with a quote before we get started, allowing you to budget accordingly. If you are interested in options that can make your roofing services more affordable, we are always able to work with you.
Experience. When it comes to roofing services, experience matters. Our team has a tremendous amount of experience working with a wide variety of residential roofs, and our experience has uniquely positioned us to handle your roofing needs.
Innovation. We work hard to stay on top of the latest developments in our field because we believe you deserve to have access to the best materials and equipment. By following all the best practices and using the latest materials, we can provide you with superior quality work.
Service. Customer service is at the heart of what we do. Even though our team goes through a tremendous amount of training to handle all of your roofing needs, we know that we are in a service industry. Your needs always come first, and we will do our best to meet them every time.
Licensing and insurance. Our team is properly licensed and insured to provide you with the protection you deserve. If you have questions about our licensing and insurance, all you need to do is reach out to us and ask.
These are just a few of the reasons why you should work with Bickel Roofing. Our team would be honored to help you with your residential roofing needs.
Contact Us Today
If you need help with residential roofing, look no further than Bickel Roofing. We consistently put the needs of our customers first, and our unique approach has made us the most trusted name in the industry. Now, it would be our pleasure to show you why. If you would like to learn more about how our team can help you with your residential roof, give us a call today to ask for a quote.