Killeen, TX Residential Roof Repair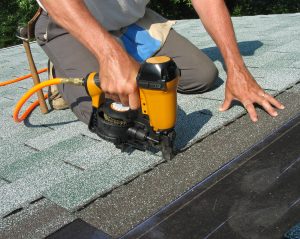 Are you looking for a professional team that can help you with all of your residential roof repair needs? At Bickel Roofing, it would be our pleasure to assist you. Our team is friendly, knowledgeable, and responsive, and we can help you address a variety of issues with your home's roof. We know that you may not think about your roof every day, but if you have an issue with it, you need to get it addressed as quickly as possible. Otherwise, it could get worse, and it may threaten the rest of your house.
Learn more about our residential roof repair services below, and give us a call to schedule an appointment.
Roof Ventilation Services in Killeen
At Bickel Roofing, one of our most popular services involves roof ventilation. Roof ventilation is critical at all times of the year. The goal of roof ventilation is to ensure you have air moving through your roof regularly. It can help you get rid of hot, moist air during the summer, and it can help you get rid of cool, moist air during the winter.
You need to circulate air throughout your roof because you need the upper portions of your house to be dry. If you allow moisture to fester in the upper reaches of your house, it can create an environment that is ripe for the growth of mold and mildew. Mold can lead to a variety of health problems in addition to threatening the integrity of your home. Let our roof ventilation services prevent that from happening.
Common Types of Roof Repair
There are several common types of roof repairs we deal with. Some of the most common examples include:
Damaged flashing. Flashing is important because it can prevent moisture from getting underneath your shingles and damaging your roof. If you have issues with your flashing, we can address them for you.
Damaged or missing shingles. If you have shingles on your roof that have been damaged or are otherwise missing, it can create a vulnerable area of your home. We can help you repair or replace damaged shingles on your roof.
Gutter problems. If you have problems with your gutters, the water may not drain properly from your roof. We can help you repair issues with your gutters. Maybe they are clogged, or perhaps they have detached themselves from your roof. We can figure out what the problem is and address it in a timely manner.
Roofing leaks. If you have a leak in your roof, this is a serious issue that has to be addressed as quickly as possible. Water can lead to the growth of mold and mildew, in addition to damaging your wood. We can figure out where the leak is coming from and put a stop to it.
Stagnant water. If you have water pooling on your roof, it will eventually eat through the structure. You need to deal with that problem quickly and efficiently, and it would be our honor to help you.
Regardless of the reason why your roof has been damaged, you should not delay the repair. Instead, you need to reach out to us as quickly as possible. We will provide you with an estimate, explain exactly how we can fix the issue, and prepare your roof using the best materials in the industry. Count on our team to handle your needs.
Why Choose Bickel Roofing?
If you need help with your residential roof, we are available to help you. At Bickel Roofing, it has been our honor to serve Bell County. We would be happy to help you and your family as well. Problems with your roof can be frustrating, and we are here to address them. We will use every ounce of our experience to properly diagnose the issue. Then, we will acquire the best materials in the industry, follow all the best practices in our field, and make sure the repair is handled appropriately. If you would like to learn more about how we can help you, reach out to us today to speak to our team. Contact us to schedule an appointment!